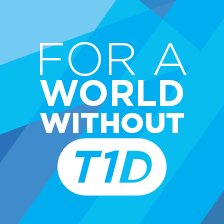 Today we join a close friend of the Pneu-Dart family as he and his family mourn the loss of his young daughter who recently lost her fight to juvenile diabetes. 
In her memory, we are seeking to bring awareness to Juvenile Type 1 Diabetes and the devastating effects that it can have within a family. The Juvenile Diabetes Research Foundation, also known as JDRF, works "tirelessly to find better treatments, preventions and ultimately, a cure of type 1 diabetes (T1D) and its complications through critical research."
JDRF endeavors to "change the reality of this disease for millions of people by funding research; advocating for government support of research and new therapies; ensuring new therapies come to market and are recommended by healthcare providers; and connecting, engaging, and educating the T1D community."
Please consider making a donation to the JDRF by clicking here: JDRF Donations
Donations can also be sent to the Juvenile Diabetes Research Foundation, Arkansas Chapter, 11324 Arcade Drive, Little Rock, AR 72212.
For those who are interested in getting involved in JDRF, please click here: JDRF Community