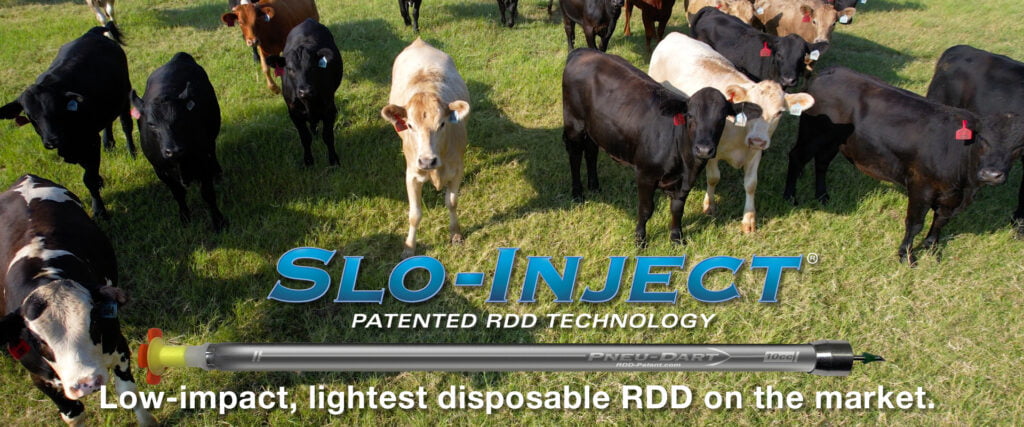 CATTLE INDUSTRY
With the assistance of a VCPR (Veterinarian Client Patient Relationship) you can now remotely deliver medication to free range cattle at the first onset of infection. This alone helps minimize the need for retreatment. For over 50 years, Pneu-Dart has offered the best remote injection equipment for your remote delivery needs. Our remote delivery systems (RDS) are designed to medicate or sedate while minimizing stress and impact trauma on the animal.
Browse our website and view our expertly crafted remote delivery devices (RDDs), commonly called darts, tranquilizer guns (or projectors, as we prefer to call them) and a full range of accessories. Shop today and enjoy better bovine health via remote injection!
---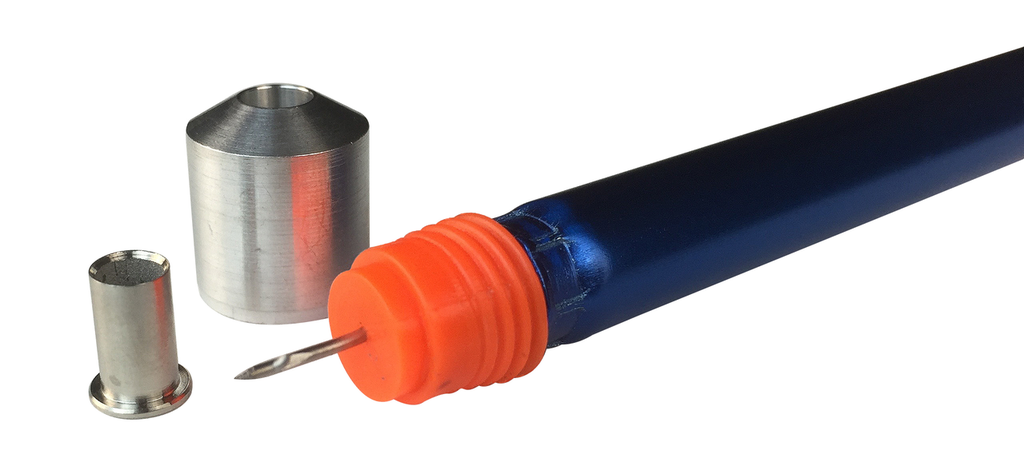 FEATURE: DNA/BIOPSY RDDs
Our DNA extraction device is designed to remove a sample consisting of both the dermis and hypodermis material. Integrated with the aluminum nose cone is a stainless steel cutter measuring approximately 0.165" × 0.150" which envelopes a barbed "capture claw" to ensure sample retention. Field trials yield three independent DNA tests from a single sample. Upon impact, the device retains a sample and falls to the ground. Equaling all Pneu-Dart RDDs, our DNA devices are available in the following three tail designs: Type 'C' for our Cartridge-Fired Projectors; Type 'P' for CO2 and Air Activated Projectors; and Type 'U' with flight stabilizers.
Ideal for gathering tissue samples for analysis, the Pneu-Dart Biopsy device, much like the DNA device, contains a ferrule "cutter" which protects a three-barbed capture claw. Upon retrieval of the device post-delivery, simply unscrew the ferrule and extract the tissue sample.
---
Cattle Packages
Whether your task is to medicate or capture, Pneu-Dart has the ideal remote delivery system for you. Our Cattle Packages are designed to effectively meet your RDS needs.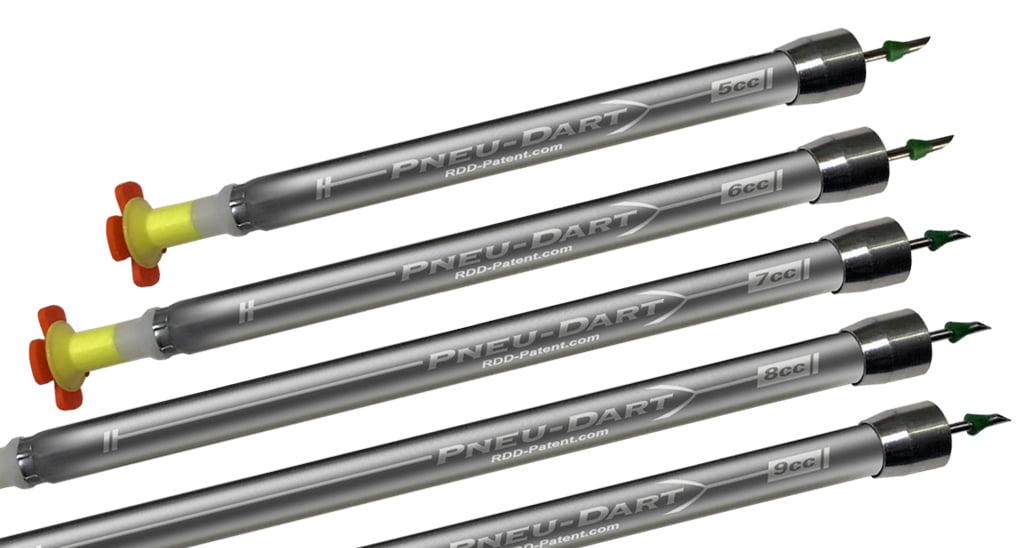 Pneu-Dart Slo-Inject® RDDs
Our disposable Slo-Inject® RDDs come in a broad array of sizes, are easy to fill, and are color coded for speedy identification. Available in Type P (Air & CO2) Type C (Cartridge-fired) and Type U (Universal)