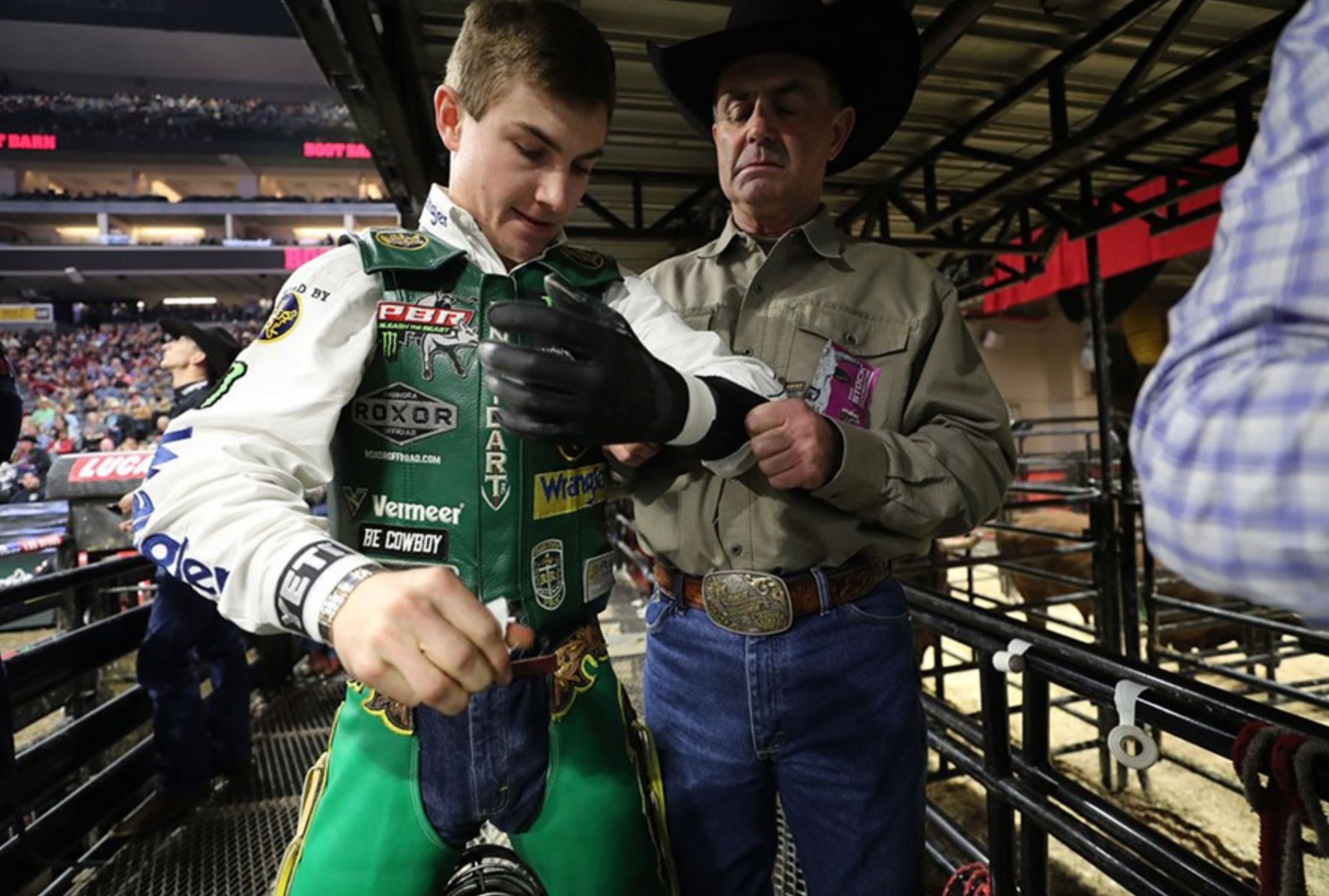 Congratulations to Daylon Swearingen for finishing 3rd in the event at Sacramento! Scored 85.75 in both Round 1 and Round 2, but saved his best for last with an 88.75 in Round 4.
With an 87.75 point ride in Round 1, Jess Lockwood tied 11th/12th in the event with his brother, Jake Lockwood.
Derek Kolbaba finished 16th, with an 86.75 ride in Round 3.
Cooper Davis, and Dalton Kasel did not compete.