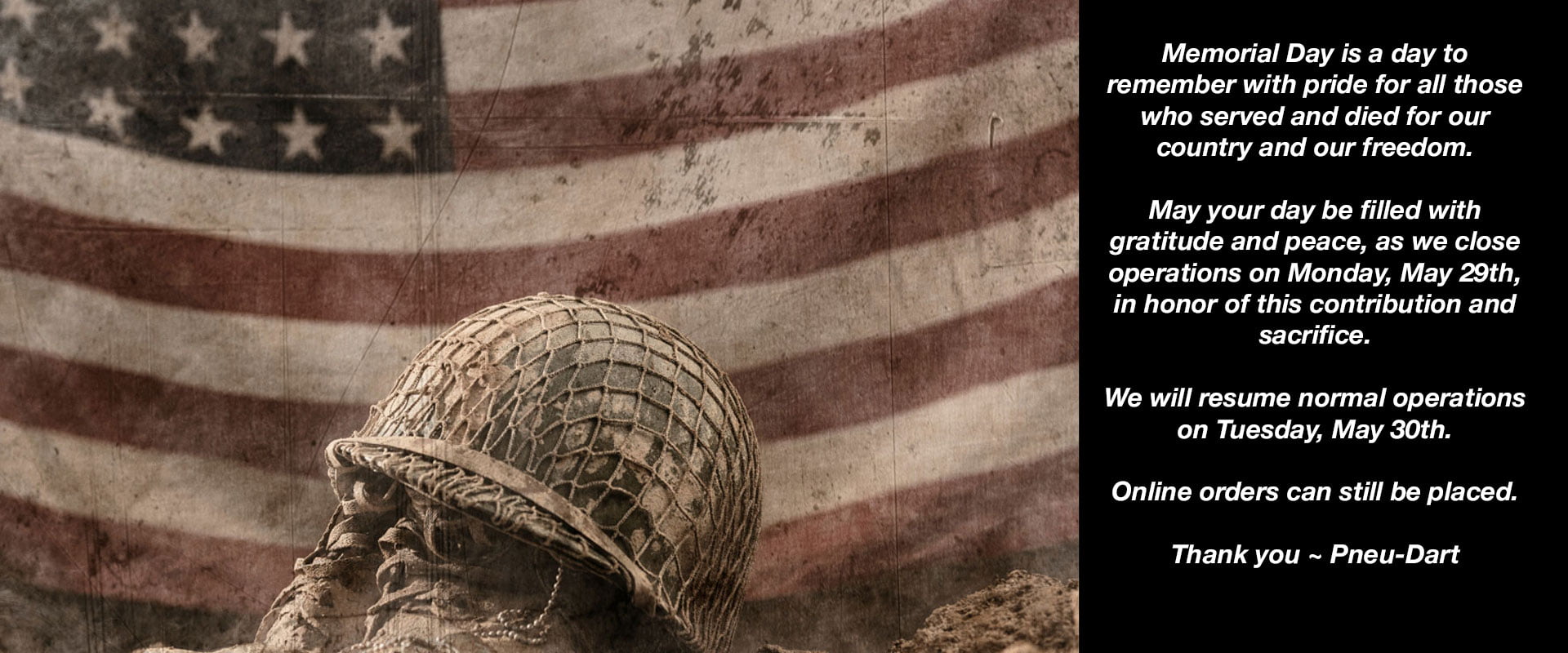 The
Pneu-Dart Difference
For over 50 years, Pneu-Dart has offered the best remote injection equipment for your remote delivery needs. Our Remote Delivery Systems (RDS) are designed to capture or medicate while minimizing stress on the animal.
Whether it be to treat free-ranging cattle, sedate cervid livestock, or assist in the translocation of wild animals, Pneu -Dart manufactures RDS products to handle every target situation. This website provides detailed information on our complete line of RDS products. Browse our expertly crafted Remote Delivery Devices "RDDs", commonly called "darts," tranquilizer guns (or "projectors" as we prefer to call them) and a full range of accessories.
Our Remote Delivery Systems are continually being improved to the point they are unparalleled in design and effectiveness.

G2 X-Caliber™
Pneu-Dart's G2 X-Caliber – has become the best-selling, most accurate gas-based RDD projector ever built. 2018 earmarked the release of the X-Caliber 2nd generation supporting a hammer-forged 39" 304R stainless steel barrel. (1st Gen barrel length: 29").
Treat Right Foundation
Pneu-Dart recently launched a non-profit endeavor called The Treat Right Foundation. As a service to our customers, we have established a 501c3 corporation (EIN 47-5341135, DLN 26053734001225) providing support to Future Farmers of America and the National Wildlife Federation and to facilitate research for wildlife and livestock industries.